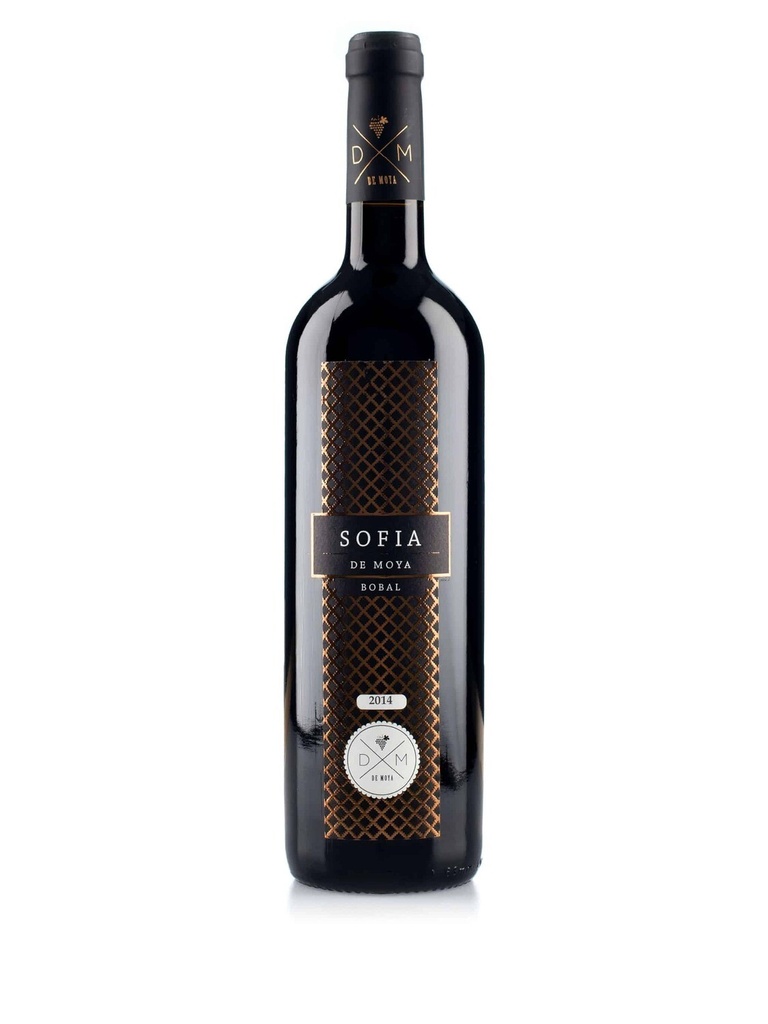 De Moya Sofia 2018
GRAPES: bobal (90%), merlot (10%)
VINIFICATION: The grapes are cooled and then fermented in stainless steel tanks. Only the wine that expires spontaneously is used. The maturation of 12 months takes place in barrels of French oak, of which 35% is new and 65% is used.
ALCOHOL PERCENTAGE: 14.50%
FRAGRANCE & TASTE: Aromatic wine with spices, vanilla, coconut and ripe fruit such as blackberries, dried figs and cranberry jam. The taste is full, but fresh with integrated tannins.
SERVING PAIRING: The aromatic and ripe notes in this wine are ideal with all kinds of dishes with red meat, stews with spices and game.
FACT: Bobal is actually mainly found in the Utiel-Requena wine region around Valencia, but is nevertheless the second most planted blue grape variety in Spain.