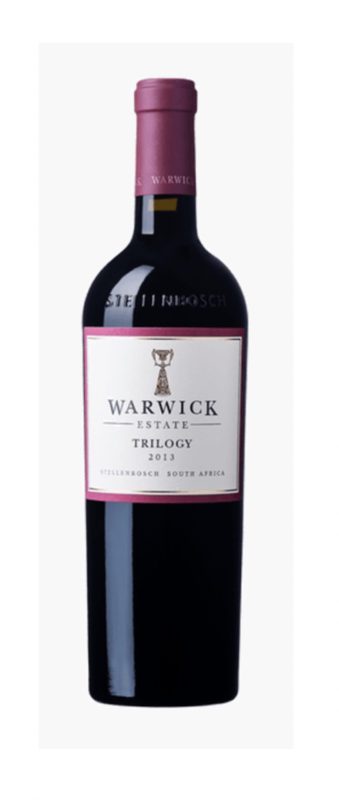 Warwick Trilogy 2017
TASTNG NOTES:
The wine shows a wonderful intensity of fruit and warm mocha flavours. A sweet, perfumed luscious nose, which is earthy and provocative. Raspberry and blackberry flavours abound. There is a silky soft feel in the mouth with chocolate flavours on the palate. The wine has a very broad palate that lingers. Decanting while young will give more pleasure and aroma.

Serving temperature: 16-18 *C

FOOD RECOMMEDATIONS: Roasted veal, pan-seared steak or oven baked aubergine

VARIETALS: 65% Cabernet Sauvignon & 23% Merlot & 12 % Cabernet Franc

AGEING: 5-10 years

John Platter : 4,5 stars.