Pfaffl Wien 2 Zweigelt/Pinot Noir 2020 / 2021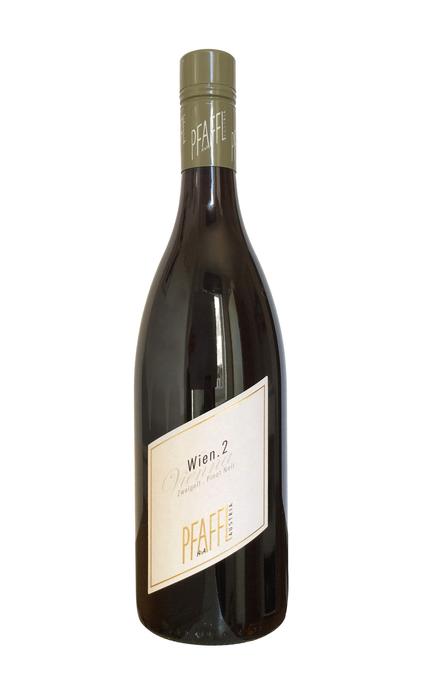 Pfaffl Wien 2 Zweigelt/Pinot Noir 2020 / 2021
This mixture of Pinot Noir and Zweigelt comes from the Pfaffl family near Vienna in Austria. Originating from the vineyards 'Herrenholz' and 'Praschen', which are located on a plateau with a beautiful view over the city of Vienna. The soil partly consists of 'Flysch', a local name for clay and sandstone.
Pfafll has been repeatedly voted Austrian Winery of the Year and also European Winery of the Year by Wine Enthusiast and is an international symbol for Gruner Veltliner.
Colour: Ruby red.
Smell: Berries, raspberries, cherries and blackberries.
Taste: Soft tannins with juicy notes of strawberries, cherries and a spicy aftertaste.
Serve with: Delicious with the barbecue, grilled steak or meat skewers with grilled bell pepper.