Cognac Pierre Ferrand 10 Generations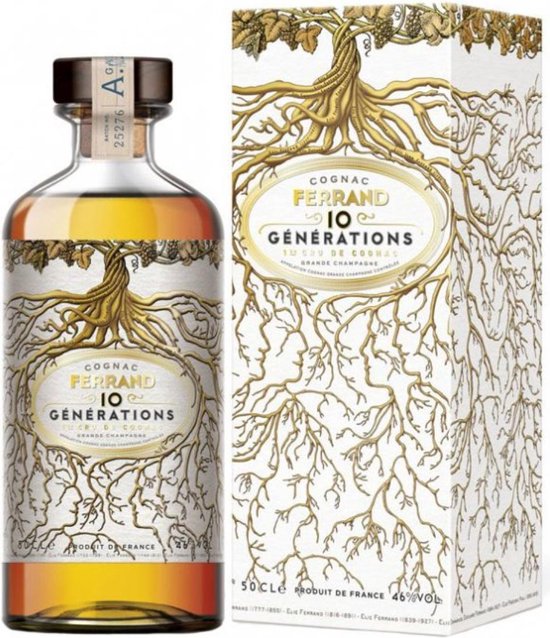 Cognac Pierre Ferrand 10 Generations
Pierre Ferrand 10th Generation 50cl is a beautiful cognac that is released as an ode to 10 generations of the Ferrand family. Since 1630 they have been working on building up this cognac house and putting it on the map, whereby all knowledge is passed on from generation to generation. Pierre Ferrand 10th Generation is a sublime Grande Champagne cognac made exclusively from ugni-blanc grapes.
This cognac is aged in French oak and 20% of the barrels used are ex-sauternes. These sauternes barrels provide this Pierre Ferrand cognac with full, fruity and slightly floral flavors that enrich each other very well.
The scent is soft, fruity and aromatic. Notes of honey, apricot, coconut, caramel and raisin develop into more floral and spicy notes. Dried fruits, muscat grapes, pineapple and nuts fill the mouth. The finish is long and fresh with a fruity and floral undertone.